From Scaling to Re-Creation – 3D Digitizing
Posted by Prahlad Parmar on March 1st, 2013
3D Digitizing Service is a very unique kind of scanning which is used for the purpose of recreating, copying, scaling changing or reverse engineer any three dimensional object.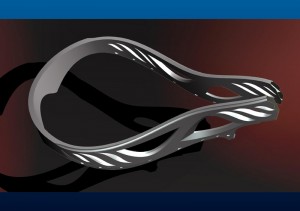 This precise digitizing process captures any three dimensional physical object's compound surface curvature, high-density geometry, and eventually draft the required documents which contain the relevant information.
This process is tremendously difficult to carry out by traditional techniques because of complex profiles of the object and hence laser scanning is considered most suitable to deal with. This technique is used not only for three dimensional physical objects but for living humans and sculptors as well.
Highly professional sculptors employ 3D digitizing in their exhibitions for better accuracy and precision. Apart from the sculptors, it also finds it application in the sector of architecture.
3D Digitizing Service can be used for:
Obtaining the geometry and dimensions of an object
Reverse engineering
Sculpturing
Architectural 3D models with ability to view both interior and exterior of model
Machine drawings
3D structural drawings
3D civil engineering drawings
3D terrain models and topography which helps in mining and environmental considerations
Below are conditions in order to provide quality outputs:
It must have full Model Shop for sculptural and CNC model making and modification.
The company must have enough experience and proficiency in this sector.
All the necessary 3D Digitizing equipment must be present
It must have appropriate software that is capable of solving difficult digitizing problems
It must be capable to supply digitized or obtained data, product surface files or complete CNC programs efficiently
It must have the technology to CNC machine your Free-form cores & cavities, Free-form punch & die sets and Free-form EDM electrodes
Needless to mention that 3D digitizing is a very complicated and technically advanced extreme precaution and expertise.
About Author: Prahlad Parmar is an Engineering Specialist working at Mechanical 3D Modelling for the past 4 years. He caters critical engineering challenges with ease and performs exhaustive procedures to develop robust, well-engineered and high performance designs. He can always be found in the lab discussing, brainstorming and tweaking designs.