We offer a full range of computational fluid dynamics (CFD) consulting services. Our CFD consultants and engineers are experienced with using industry CFD software such as ANSYS Fluent, ANSYS CFX, and OpenFOAM.
We help mechanical and industrial equipment manufacturers to predict their product behavior with our expertise in CFD based virtual simulation testing. We have highly skilled staff experienced in a variety of industrial applications, which allows us to solve your CFD simulation needs.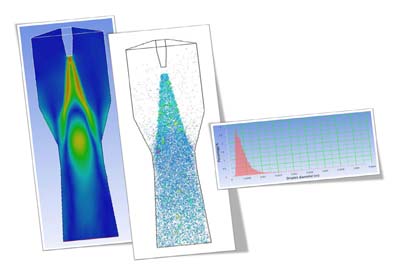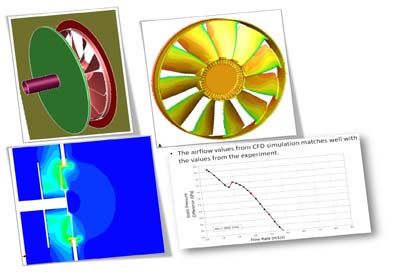 Our engineers incorporate CFD analysis into the design process that can help companies achieve aggressive product performance requirements. Our CFD simulation services help teams to identify problems before market overview through uncovering insight and highlighting prospects for design optimization, thereby reducing risks and avoiding costly warranty problems.
Our CFD experts assist engineers in identifying key design constraints and performance prior to actual manufacturing, providing the opportunity to implement design changes early during the development cycle. With effective solver and computing capabilities, we have already delivered CFD based simulations from small to complex geometries, for specific client requirements.
Our CFD Analysis Services includes:
Steady and Transient flows
Imcompressible and Compressible flows
Laminar and Turbulent flows
Heat Transfers (Convection, Conduction and Radiation)
Mass Transfers CFD engineering consulting
Chemical Reactions
Buoyancy and Rotation
Free Surface Flows and Cavitation
Dispersed Multi-Phase Flows
Multiple Rotation Zones
Unstructured Meshes
All-tetrahedral Meshes
Case Studies:
Software Expertise: