We deliver engineering and product design support to metal door and window manufacturers, right from concept through production to reduce lead time and increase the productivity and profitability.
Our mechanical engineering team specializes in delivering design information to support the manufacturing of quality metal doors and windows for residential, commercial, industrial and institutional building requirements.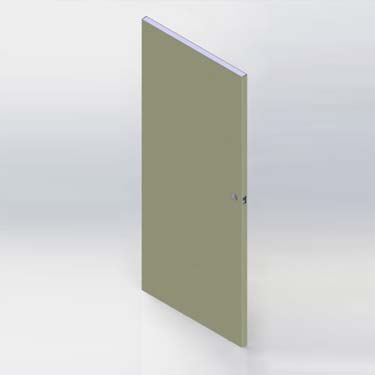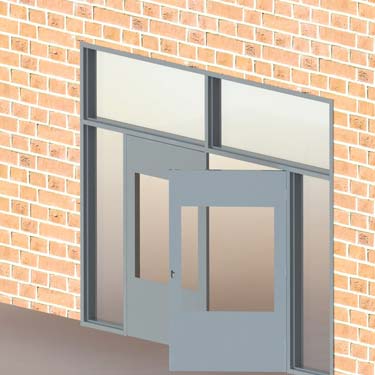 We provide detailed 2D fabrication drawings, flat patterns and solid 3D CAD models to enable manufacturers to take informed design decisions and minimize errors. Having worked with SDI (Steel Door Institute) certified clients, we have developed extensive experience in design and manufacturing processes for hollow metal doors and window frames. We thus provide design information for doors, windows and frames according to standards laid by FEMA, ANSI and NFPA.
Our Services for Metal Doors and Windows Design:
2D detailed drawings for fabrication and assembly of doors, windows and frames
3D CAD models for metal doors, windows, frames and hardware components
Structural analysis using finite element analysis to evaluate strength of doors and windows
Design automation for door and window designs using DriveWorks
Revit family creation for doors and windows to support BIM workflows
We primarily utilize SolidWorks for door and window design development along with other solid 3D modeling tools like Creo, SolidEdge and Inventor. Our teams have also deployed design automation solution using DriveWorks rule based approach for a leading metal door manufacturing facility to significantly reduce engineering lead time and push the design to manufacturing faster.
Having delivered CAD and CAE solutions for building product manufacturers across USA, UK, Canada, Europe, Middle East, Australia & APEC regions, we aim to extend the capabilities of manufacturing organizations and help them compete better in the market.
Case Studies
Software Expertise: