We support concept development, designing and fabrication of metal furniture, to enable manufacturers to efficiently craft quality furniture products for their end customers.
From metal chairs, tables, roof panels and cabinets to mouldings and hardware components, we specialize in developing design information to assist manufacturers in taking informed decisions and bring down the development schedules.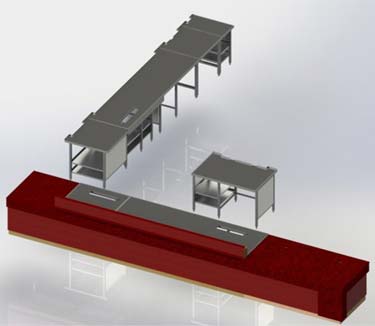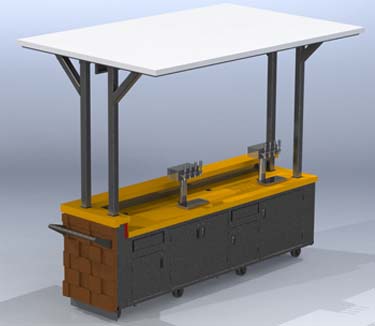 We develop 2D fabrication drawings, assembly drawings and 3D solid models for metal furniture and components utilized in household, commercial and office applications. With wide experience in sheet metal design, we have developed broad understanding on fabrication tools and processes, enabling us to deliver solutions tailored to meet the specific shop setup requirements.
Our Services for Metal Furniture Products Design:
2D CAD conversion for furniture design from sketches and PDFs
2D detailed manufacturing drawings, fabrication drawings and assembly drawings with BOM
3D CAD modeling of metal furniture products using solid modeling tools
3D rendering and furniture assembly animation
Reverse engineering of furniture components to recover obsolete design data
CAD modeling for rapid prototyping requirements
Stress analysis of furniture using finite element analysis
Our mechanical engineering teams follow local and international design standards such as ASME, ISO, ANSI and BS for drafting and modeling projects and utilize tools like AutoCAD, SolidWorks, Inventor, Creo and SolidEdge.
With more than a decade of experience in delivering CAD and CAE services to clients spread across USA, Canada, UK, Europe, GCC and Middle East, we have remained a valuable partner extending the capabilities of organizations and improving the productivity and profitability.
Case Studies
Software Expertise: