We support the development of prefabricated buildings through our expertise in developing digital design information for fabricators and building product manufacturers.
For more than a decade, we have been delivering CAD and CAE solutions to building products manufacturers and developers of prefabricated metal components and structures across the globe. With detailed 2D fabrication drawings, assembly drawings and 3D CAD models, we assist fabricators and engineers to expedite the development of building modules and successfully commission on-site with minimal errors and rework.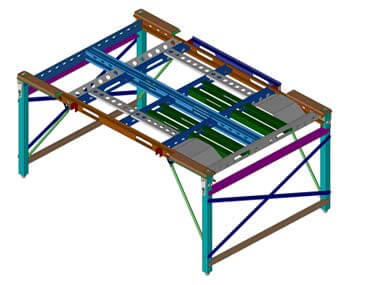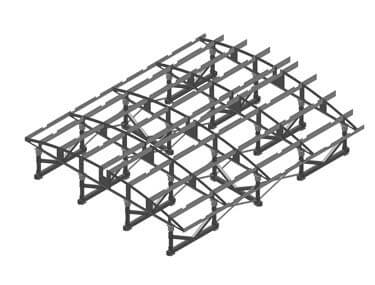 Our mechanical engineering team specializes in developing design information for building metal components like elevators, escalators, stairways, railing, grating and framing systems.
Our Services for Prefabricated Building Metal Components Design:
2D drafting of structural metal components for fabrication and assembly requirements
Detailed 3D CAD modeling of metal buildings and individual components
Structural analysis of steel members using FEA for virtual testing and design validation
Aerodynamic analysis of pre-engineered buildings using CFD
Reverse engineering for prefabricated metal buildings
Revit family creation for roofing, stairs, walls and architectural metal work
For 2D drafting and 3D solid modeling projects, our certified professionals utilize leading technology tools like AutoCAD, Inventor, SolidWorks, Creo and SolidEdge.
Apart from CAD drafting and modeling, we perform virtual testing of prefabricated building structures and metal components to assist manufacturers in evaluating the design performance under varying load conditions using FEA and CFD. We utilize ANSYS Mechanical, ANSYS Fluent and ANSYS CFX to perform accurate simulation, design testing and validation.
Software Expertise: