We provide an overall engineering design solution for automotive industry, delivering CAD/CAE design services for automobile parts, components and assembly plant design.
We are delivering automotive engineering solutions for designing, drafting and prototype development of automotive components and parts. Unlike other industry verticals, automotive engineering projects require manufacturing information, quick turnaround, exposure to standards and cost sensitivity, all in one go.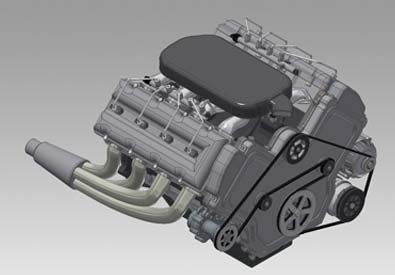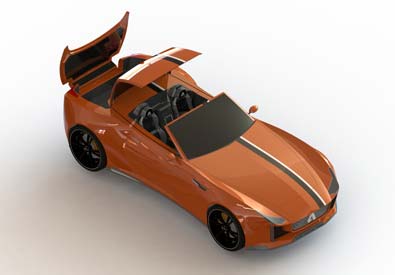 We are leading mechanical engineering design service provider firm in India deliver 3D CAD design of automotive assemblies and parts. Our mechanical engineers have expertise in customized CAD Drafting, CAD Conversion, CAE (FEA & CFD) solutions, 3D Modeling, Reverse Engineering and Inspection solutions to automotive OEMs & suppliers.
We empower Automotive Greenfield projects, Auto Ancillaries and OEMs, through our latest 3D Computer Aided Designs and Manufacturing Support Techniques, across USA, UK, Europe, Canada, Australia and Middle East. Along with providing services and implementing technology for manufacturing companies, we provides a complete mechanical engineering design support solutions focusing on 3D CAD Design Techniques for Automotive Engineering sector.
We provide a full range of CAD design services including electronic buck updating and 3D modelling using SolidWorks & Autodesk Inventor and other appropriate current software systems.
We have expertise in mechanical design support services to cover all aspects of a vehicle, including body, interior and exterior trim, structures, seating systems, glazing and sealing, powertrain integration and specialist top hat modules.
We offers a single window for all automotive product design requirements such as:
Automotive CAD Capabilities
Industrial Design and styling
Creation of digital mock-ups from styled surfaces
Design of Interior and Exterior parts
Full Vehicle Integration and design of under-body parts
Adaptation of existing design to new vehicle variants
Plastic Mould, Stamping die, Pressure Die Casting Die, Jigs & Fixture design
Scanning and reverse engineering
Parametric Part modelling and CAD customization
Legacy data conversion
2d to 3d conversion services
Static Analysis and Automation
Expertise in following Automotive Design Detailing Services:
Component designing
Assembly designing
Component sizing
Component selection
Tolerance analysis
Layout studies
Detailing with GD and T
Manufacturing feasibility analysis
Ergonomic study
Safety analysis
Comfort studies
FMEA studies
DFA studies
DFM studies
Case Studies: