Being a leading mechanical engineering design firm we provide sheet metal parts design, enclosure design, shop drawings and 2D fabrication drawings to Metal Fabricators and Manufacturers across the globe.
Mechanical 3D Modelling provides full-service sheet metal design services. Our sheet metal design services portfolio includes: sheet metal product design, assembly design, 2D/3D sheet metal parts and SolidWorks sheet metal drawing.
Our mechanical engineering team provides detailed design information in terms of 2D fabrication drawings, flat patterns and 3D CAD model for sheet metal product development.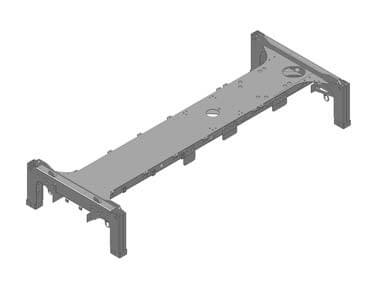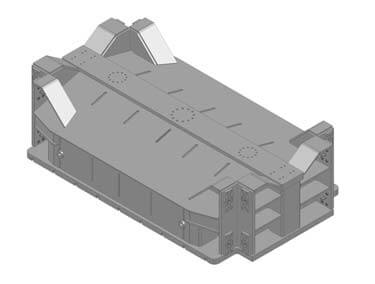 We have developed extensive experience in sheet metal design while working with various fabricators and manufacturers globally, allowing us to deliver accurate design information following DFM guidelines and International standards.
From conventional 2D drawings and 3D modeling, our services include latest 3D design software for bespoke metal furniture design and building product design such as cabinets, claddings roofs, panels adhering to sheet metal design guidelines.
Our Sheet Metal Design services include:
Drafting and detailing support for 2D and 3D sheet metal parts and assemblies design
Providing Sheet metal shop drawings as per International standards
Design-for-Assembly (DFA) and Design-for-Manufacturing (DFM)
Design Automation using Solidworks to reduce the design timings
Sheet metal box design and drawings
Generating Bill of Materials(BOMS)
Manufacturing ready drawings as per the shop floor requirements
3D sheet metal model and complete 2D flat drawings, assembly drawings from blueprints, manufacturing drawings, nesting drawings
Sheet metal forming design with critical dimensions, embosses and offsets, bend radius, bend relief, forming near holes, form height to thickness ratio and edge distortion
Solid 3D model to sheet metal part conversion with thickness, bend radius, and K-factor
Development of gauge, weld details to sheet metal parts on models or drawings
Sheet metal structure design and sheet metal bracket design
HVAC duct fabrication drawings services
FEA specialists help in validating and optimizing designs prior to production
Stress determination & fatigue life estimation of sheet metal products and equipment
Our sheet metal product design services help in reducing material scrap and improve productivity catering to manufacturers of Doors and Windows, Building Products, Bespoke & Millworks manufacturers, metal furniture and other custom sheet metal parts and components manufactures.
Apart from 2D drafting and SolidWorks 3D modeling, we also enable product development teams to evaluate the design through our virtual testing capabilities. We specialize in using SolidWorks for sheet metal design apart from Inventor, SolidEdge, Creo and AutoCAD.
Case Studies