Our innovative mechanical engineering services provides mechanical CAD design and mechanical drawings to manufacturing and engineering design companies globally. Our drafting and design services help in leveraging their existing product design capabilities and reduce product development time.
We provide full mechanical CAD design and drafting support services to fabricators, furniture manufacturers, industrial equipment manufacturers, etc. We serve many industries delivering mechanical design solutions including construction, industrial/commercial machinery, automotive, heavy equipment, process, Oil & Gas, furniture and fixtures.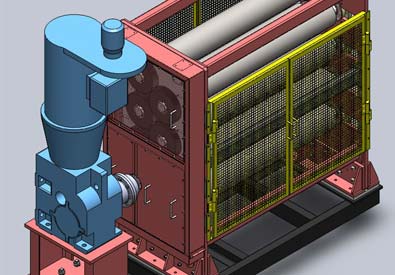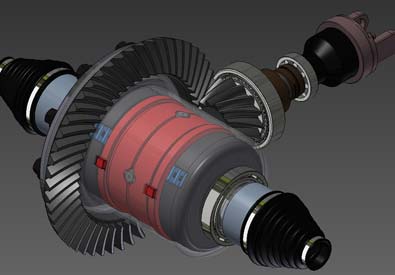 From mechanical engineering services and 2D/3D drafting to 3D CAD product design optimization, we provide key mechanical design and consulting support services for industrial equipment, tools & machines for industry specific applications. We have capabilities of designing sheet metal, castings and forging based components and products using SolidWorks, DriveWorks & Autodesk Inventor.
We have extensive experience in designing sheet metal products or parts such as Sheet Metal Fabrication Design, Sheet Metal Brakes Equipment & Parts, Rolls & Shears design, Sheet Metal Screw Design (Aluminum & Stainless Steel), Various Sheet Metal Parts & Products Design (Stainless Steel, Aluminum, Copper).
Our Mechanical Design Service Offerings:
3D CAD Product Design of All Products / Parts / Components
Providing Engineering Design Services using 3D CAD Software
Providing Conceptual Designs, Proposals, Proof of Concept
Provide Advanced 3D CAD Design for Manufacturing, Mechanical Parts & Assembly Design (DFM/DFA)
Offering Complex Modeling and creation of 3D Prototypes
Sheet Metal Product Design, Drafting & 3D Modeling
Legacy Conversions – 2D Drawings and Modeling into 3D formats
Our CAD design services for major building products including:
Metal Funiture Products Design such as Stainless Steel (SS), Aluminum, Brass, Copper, Iron and Wood including doors, windows, accessories, cabinetry and mouldings.
Architectural Sheet Metal Design: Architectural hardware components such as entry sets, knobs, hinges, stops and shower screens, ornamental/decorative mouldings like stairways, ladder, etc.
Structural Sheet Metal Design: Structural building products like panels for roofing and siding, prefabricated metal building components, façades, etc.
Right from conceptual phase, our team of CAD professionals provides assistance in developing virtual prototypes through expertise in CAD modeling, FEA and CFD simulations.
Case Studies