We provide mechanical design support to manufacturers of industrial equipment through our expertise in 2D CAD drafting, Solidworks 3D CAD modeling and engineering analysis.
Our mechanical engineers develop detailed 2D manufacturing drawings, fabrication drawings, assembly drawings and 3D solid models for compressor, turbine, heat exchangers, pressure vessels and other critical industrial equipment.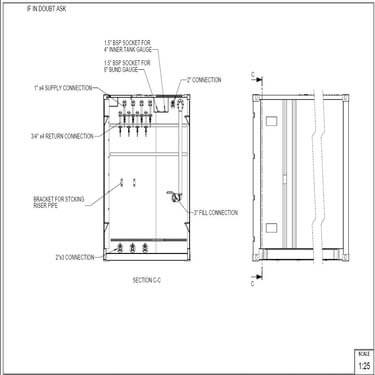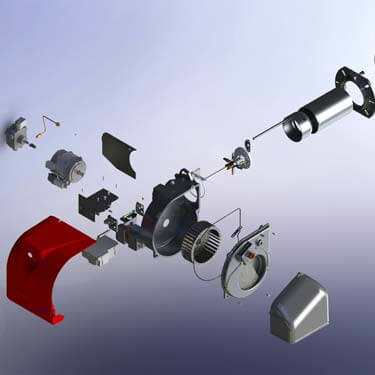 We use tools like AutoCAD, SolidWorks, Creo, Inventor and SolidEdge for developing design and manufacturing information according to regulatory standards like ASME, ANSI, BS and ISO. With comprehensive design information, we enable manufacturing units to take informed decisions and minimize chances of errors and rework.
For more than a decade, we have been supporting plant owners and industrial equipment manufacturers for their design, manufacturing and commissioning requirements. Our capabilities and experience in simulation driven design further assists design engineers to evaluate their product designs prior to actual manufacturing and minimize prototyping trials.
We also support design optimization through finite element analysis using ANSYS Mechanical and ANSYS Fluent, for industrial equipment and help manufacturers to explore weight and cost reduction opportunities for their existing product designs.
Our CAD and Engineering Analysis services for industrial equipment are mainly focused for:
Heat Exchanger Design
Storage Tanks / Pressure Vessel Design
Valves and Fittings Design
Industrial Burners and Furnaces Design
Boiler Design
Industrial Blowers & Dryers Design
Pump and Compressor Design
Conveyor Design
We have remained a trusted CAD design support partner for clients located across USA, Canada, UK, Europe, Middle East, Australia & APEC. With scalable resources and robust infrastructure, we aim to extend the capabilities of manufacturers, EPC firms and engineering units.
Case Studies: